As rates have steadily fallen since the 1980s, fixed income returns have dwindled … and dwindled … and dwindled. The chart below may put the diminishing return stream from bonds in perspective.
It also invites several questions: With interest rates still near historical lows, what can investors expect from bonds in the next decade? And, if return projections are low, can investors still afford to dedicate 40% of their portfolio to the asset class, or is the traditional 60/40 stock and bond allocation mix due for a rethink?
We believe such questions will be some of the most important for advisers and other asset allocators to consider over the next decade.
Bonds will continue to play a role in diversified portfolios, providing downside protection and dampening volatility. But with the historically low interest rate environment making competitive returns from the asset class challenging, investors may benefit from redirecting a portion of their fixed-income allocation into equities to potentially improve portfolio returns. The challenge is how to increase equity exposure without moving too far up the risk spectrum.
In our latest investment brief, we explore the problems with the 60/40 allocation, and a potential solution for investors.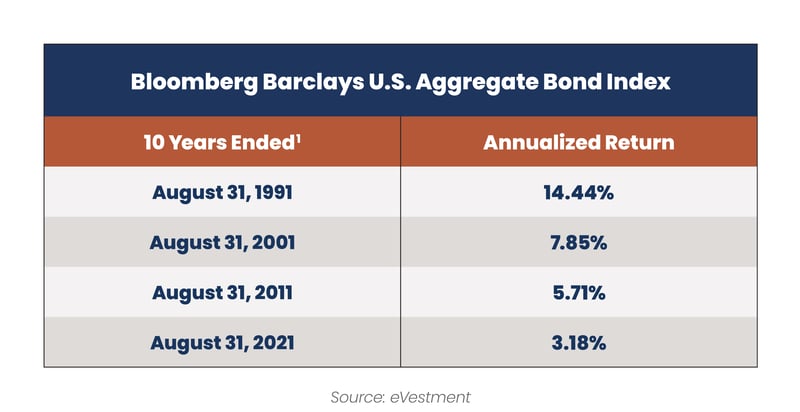 ---